The Top 10 Mistakes
New Board Game Designers Make
(and How to Avoid Them)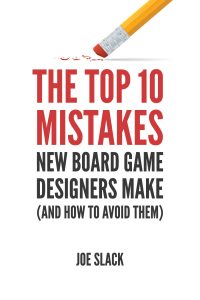 Discover the mistakes you want to avoid before you make them! Save time, money, and a lot of work by learning these things now.
A quick, easy to read book that will help all new and aspiring game designers.