Game Design
Game Mechanics: How to Create Tension in Your Game
This is the first in a series of articles where we look at board game mechanics. This article will be focused on how to create tension in your game through a variety of interesting methods.
But why would you want to create tension in your game? Aren't games supposed to be fun? Maybe even relaxing?
Well, that's really up to you as the game designer. Games can evoke many emotions and responses, well beyond just "having fun." In fact, there are some games that you would rarely or never say you had fun playing, but what they did do was deliver an experience.
The goal of a game should be to provide a specific experience and it is the game designer's job to bring out that experience that they've envisioned for the game as best as they can.
So, let's look at how to create a very strong feeling of tension in a game, including some great examples of how this has been accomplished in some already published games.
Real-time Game Mechanics
What better way to keep up a fast pace and build tension than to create a game where players have to complete their actions in real-time?
Rather than providing as much time as they need to complete their actions and contemplate their next moves during other players turns, some games keep the action going throughout the whole game by forcing players to make quick decisions and continuing moving at a fast pace.
Quite often a timer is used to create a sense of urgency, tension, and in some cases, panic. This could be a sand timer, digital timer, soundtrack, or another device that keeps the pressure on the players.
Simultaneous play is also often featured in games with high levels of tension. Whether competitive or co-operative, having all players taking their turns at the same time creates even more pressure, as well as higher interaction and little to no downtime (which is always a good thing!).
One of the often-used game mechanics for real-time games is dice-rolling. You can see this in games like Fuse and Escape: Curse of the Temple. You must roll and re-roll dice quickly to create specific combinations to advance, otherwise, you will lose the game.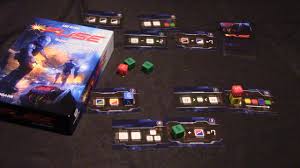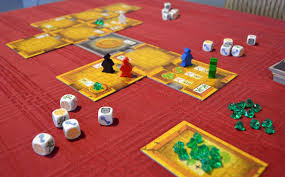 Other games make use of rapid card-play like in Dutch Blitz, or writing down as many solutions as you can, as in Boggle, or completing a puzzle faster than other players in a game like Ubongo.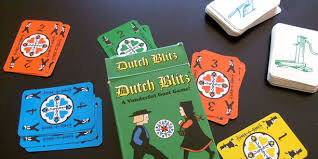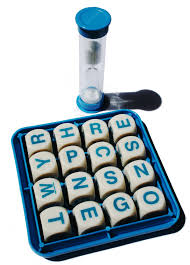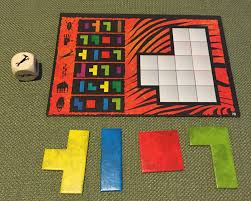 You can even come up with something crazy like giving all players the ability to move all characters, but only in specific directions, as done in Magic Maze.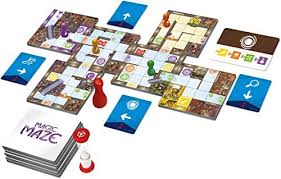 As you can see, using real-time game mechanics can easily create a feeling of tension among all players.
However, this is not the only way to create a tension-filled experience.
Other Ways to Create Tension
You can also create tension by giving your players difficult challenges to overcome and throwing obstacles at them throughout the game.
This is often seen in co-operative games. Most really good co-op games involve carefully creating a balancing act for players where they must constantly choose between taking actions that will bring them closer to victory and performing tasks that will prevent their defeat.
Focusing completely on one while ignoring the other will lead to peril.
This is pulled off really well in games like Pandemic. The goal is to cure all 4 diseases in order to win the game. However, the diseases are always spreading all over the world, and if you don't deal with them, they will lead to outbreaks, which will push you to the brink of losing quickly.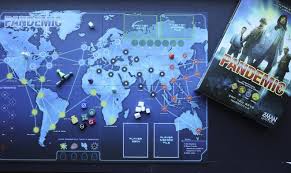 The deck of cards in Pandemic also acts as a timer. While not giving you the exact same pressure as a sand timer running in real-time, players can see when the deck is getting low, and a sense of urgency comes over them, as revealing the last card will also lead to defeat.
There is a nearly constant tension in the game, as players must make tough decisions, never having enough actions to do everything they really want to accomplish. This action point system is another great game mechanic that helps build up the tension.
You can see the use of action points and multiple ways to lose used in many co-op games, including Forbidden Island, Forbidden Desert, Forbidden Sky, and Flashpoint: Fire Rescue (all of which are in my game collection!).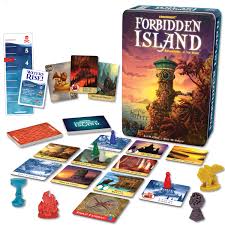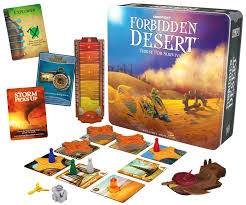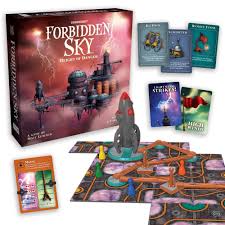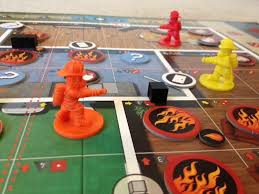 But tension can come from other places as well. It could be the tension of playing the right cards and trying to win a battle in Magic: The Gathering, or competing to be the first to accomplish a goal and earn a prize, done in so many games, from Ticket to Ride to Century: Spice Road.
These are just some of the ways to create tension in your game. Next week we'll look at the game mechanics behind great push your luck games.
What other games have you seen that create tension memorably? How did they accomplish this?
Please leave a comment and share your thoughts.