Game Design
Kickstarter Campaign Success: The top 3 ways to market your board game (and build an audience)
Last week we discussed the top 5 ways to tick off your Kickstarter backers (and potential backers). Today, we're going to continue with the Kickstarter campaign theme by discussing the top 3 ways to market your game and build an audience for your Kickstarter campaign.
Creating a game is one thing. To build an audience and publish your own game as part of a Kickstarter campaign is something completely different and requires other skills. Successfully marketing that game you created and are planning on publishing is something that many creators find daunting. But it is something that's really important for building an audience and finding success, and you have to start early. As in, as soon as you know you're going to be self-publishing your game.
But in case you're not familiar, I want to first answer the question, "what is a Kickstarter campaign?" Well, it's a way to crowdfund a project. Board games are the biggest subcategory, so it's a really helpful platform to build a following and capital to get your board game published. You'll only collect funds and backers (supporters) will only be charged if you meet your funding goal. If a Kickstarter project fails, backers aren't charged and the creator receives no money. They are always free to re-launch, and often with a bit more work and some frank feedback from backers and would-be backers, the re-launch will often be successful.
Kickstarter takes a 5% fee, along with 3-5% for payment processing, but only on successful projects. The rest of the money goes to the creator to bring the product to market.
So, with that out of the way, I'm going to show you some ways that you can market your game and build an audience effectively for your Kickstarter campaign right now. I'm also going to list these unconventionally, starting with the #1 method and working my way through other helpful but possibly less effective methods.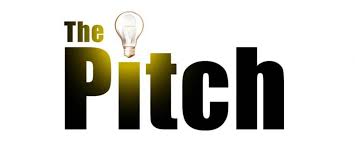 #1 Market your game organically and building a social media presence for your Kickstarter campaign
Organic marketing basically means that you are naturally growing your audience. Rather than spending money on ads and promotions, you are connecting with people, often one-on-one. This is a grassroots approach that will take some time, but it is well worth it.
There are many ways you can market your game and build an audience organically, and it's best to take a multi-pronged approach rather than sticking to just one approach. If one or more methods work better for you than others, you should absolutely focus more attention there, but keep your eyes open for other opportunities as well.
Here are just a few ways you can market your game organically in advance of your Kickstarter campaign :
Playtest your game at lots of events
Demo your games at conventions and other events
Get a table or booth at a convention or event (this one will be more costly, but might be reasonable at smaller local events)
Work with the Indie Game Alliance for playtesting and demoing your game
Find out where your audience hangs out and become part of that community
Join Facebook groups related to games, game design, and the interests of your audience
Build a social media presence by creating a Facebook group, Instagram page, and Board Game Geek page (and be active)
Whichever methods you choose, make sure to collect email addresses! This can be on signup sheets when you're meeting people live or via a landing page online. You've put so much effort into getting your game out in front of people, if they are interested, you must give them an easy way to keep updated and learn more about your upcoming Kickstarter campaign!
Also, when you join a new online community, make sure to contribute and become part of this community before talking about your game.
Organic marketing has the absolute best return on investment when done right. It might cost you a few bucks here or there for food, drinks, attendance fees, and possibly travel (this could add up though), depending on where you go, but it can create rabid fans and really help you build an audience. People listen to their friends and peers and will trust them over you. If you end up with fans talking about your game with others and posting about it online, this is the best advertising you can get!
#2 Run Facebook ads to market your game before your Kickstarter campaign
When it comes to marketing your game and building an audience, you're likely going to have to spend a reasonable amount of time or money (or both). While organic marketing will take a lot of your time, ads can eat up a lot of money, so you have to decide how much time and money you want to dedicate to marketing your game so that you can build an audience and have a successful Kickstarter campaign.
If you're going to spend money to market your game, Facebook ads are known to be the most effective method of paid advertising. I'm going to give you a primer on how to test and run your Facebook ads effectively. Think of this as Facebook ads 101. 🙂
You're likely going to want to spend at least $10 per day on these ads for 1-2 months leading up to your campaign.
Facebook ads let you narrow down who sees your ad, allowing you to choose what regions, languages, ages, and sex of people see your ads.
You'll want to define your audience as [Kickstarter + Board Games + a relevant interest to your audience] in order to attract the right potential people that will actually be interested in your Kickstarter campaign.
You want to include "Kickstarter" since most of your backers will come from Kickstarter (unless you're doing something very niche or have a non-Kickstarter audience already). I made the mistake of leaving this out in previous ads and my results weren't as good as they could have been. Don't make this mistake!
Including board games is a no-brainer. But it's also critical to include a keyword that is relevant to your game and audience. Otherwise, you'll be looking too broadly and won't focus on your potential fans. If it uses Tarot cards, you probably want to include "tarot." If it has miniatures, you might want to use "miniatures" or something similar.
See what keywords can be used and how big that audience is. Too big and you may not reach the people you want to find you. Too small and few will see your ads or they may be less active and interested.
It's important to test your ads to optimize them. Give them 2 days or so each to see how they are performing.
You can first try running the same ad to multiple audiences to see which ones get the best results (look for cost per lead – the cost to get one person to sign up for your mailing list). Then, using the audience that gives you the best results, you can try versions of your ads with different images until you find the best performing image. Do the same for your headline and then again for your copy (the text of your ad), and pretty soon you'll have the winning ad. Pause all other ads every time you find the best one in a group until you just have your one killer ad running.
Don't fall into the trap of thinking you can spend a ton of money on ads to save a failing Kickstarter campaign. You're much better off spending this money pre-launch to build your email list to give you the highest chance of funding quickly. You really want to fund on day one or at least by the end of day two. This helps to boost your campaign and get it in front of more eyes. Plus, people prefer to back a winner.
You can certainly continue to advertise and may even want to bump up your ad spend for the first two days of your Kickstarter campaign to give you momentum. Make sure to change your ads to direct people to your campaign once it launches and use a Kickstarter referral link rather than just your Kickstarter campaign URL so that you can track the results for ad spend on Facebook vs. backers on Kickstarter, as you cannot track this in Facebook alone.
After the first 2 days of your campaign, it's up to you whether you want to continue running your ads for your Kickstarter campaign. If you're getting a good return on investment (ROI), you may want to continue but probably at a smaller scale than pre-launch. But if your ads are not bringing you more backers, don't be afraid to pull the plug and focus more on community outreach and sharing cool things about your game.
#3 Other methods to build an audience before launching your Kickstarter campaign
There are plenty of other people willing to take your money to advertise your upcoming game, however, they will not likely be as effective as Facebook ads. Board game marketing can be tricky and there's a lot of competition out there.
That's not to say you shouldn't experiment and get your game in front of other audiences, just know that your results may vary.
Here is just a small list of other potential places you could advertise your game before launching your Kickstarter campaign:
Board Game Geek
Kicktraq
Backerkit
Banner ads in board game Facebook groups
Online board game magazines and sites
Google ads
Youtube ads
Reddit
Other companies that are related to your audience
Some of the above methods will allow you to advertise for a small fee or at a certain cost per click, whereas others will have packages that you must pay to generate a certain amount of exposure or duration of your ad. Read the details carefully to understand how much you're paying and what you're getting for your money.
Also, recognize that putting a Board Game Geek ad up for a party game or family game, for example, won't give you great results. This is a mismatch with their core audience.
I highly recommend you check out this great Crowdfunding Nerds podcast, in which Andrew Lowen, designer and publisher of Deliverance, breaks down the types of paid advertising he used for his Kickstarter campaign. He also runs a marketing agency with a specific focus on board games, so he knows what he's talking about! Make sure to listen until the end when he ranks the effectiveness of each of the types of marketing he used. It's absolute gold!
I also reached out to Andrew to ask him what he would do if he had $1K or $2K to spend on advertising. He emphasized pre-campaign marketing and said, "I think you could put $2k into FB ads and get a good ROI as long as you were able to use email signups as the metric for the campaign." So, there you have it. Facebook ads pre-launch for the win.
If all this is too much for you, you might want to consider a Kickstarter campaign agency like Andrew's Next Level Web to run ads for you.
Wrapping it up
If you plan to launch a Kickstarter campaign, then you NEED to market your game. it's a solid idea to get out to events and get your game in front of people, online and in-person, to generate interest and build a following.
Facebook ads can help build your audience but are best used to supplement your organic marketing approach.
Other advertisements can work well, but you need to ensure you're putting your game in front of the right audience and that you can track an ad's effectiveness. You need this information in order to determine whether to keep using this approach or cut your losses.
Launching a Kickstarter campaign is a lot of work, but it is doable if you have a great game and you take the time to build your audience.
You can also check out my articles on the top ways to build an audience and Kickstarter lessons on building an audience.
Which of these approaches do you feel is the most challenging and why?
Please leave a comment. I'd love to hear from you!
If you want to know all the steps involved in a Kickstarter campaign (and not miss any), make sure to download my Kickstarter Checklist now! It will save you lots of time and stress.